Horst Chiropractic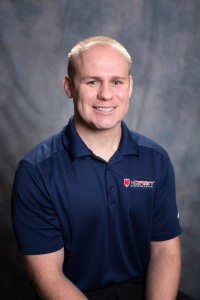 Our website is especially designed for health-conscious folks in Temecula and Murrieta California.
If you are the kind of person who likes to control every aspect of your life, you have come to the right place. Our mission is to teach and empower people to create health in their lives. At Horst Chiropractic, Temecula chiropractor Nathen Horst and our staff encourage everyone to take control of their health.
As a Chiropractor, I get to help people who suffer from a variety of health issues. Naturally, chiropractic helps traditional neck and back problems, but Chiropractic has also produced wonderful results with a variety of organic and systemic problems.
Chiropractic is safe. Chiropractic is natural. And Chiropractic works! Find out why other Temecula and Murrieta residents prefer the Chiropractic care that we provide at Horst Chiropractic.
Contact us today to arrange a consultation with our Temecula chiropractor and find out if you're a good candidate for today's chiropractic care!
Video: Dr. Horst on ChiroMission in Agua Negra
Horst Chiropractic
31205 Pauba Rd Suite 204
Temecula, CA 92592
Phone: 951-693-2208