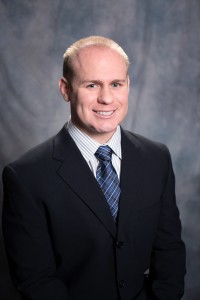 Dr. Nathen Horst – Temecula Chiropractic Center
Dr. Nathen Horst received his Bachelor's degree in Exercise Science: Scientific Basis from La Sierra University in Riverside, Ca. Upon completing his degree, he attended the prestigious Southern California University of Health Sciences to pursue his life-long desire to become a Doctor of Chiropractic. After working with athletes at various offices, he became certified in Active Release Technique to better serve today's active population.
My Philosophy:
I am a true believer in the power of Chiropractic. I believe that the power that made the body can heal the body without the use of drugs. Throughout my academic travels I came across a non-profit organization called Chiromission. Through this organization I was able to travel to the Dominican Republic and provide Chiropractic care to the needy and less fortunate.
Changing lives one adjustment at a time
I firmly believe that it is my job as a Chiropractor to help individuals achieve their optimal health through education, Chiropractic adjustments, and lifestyle modification.
The focus of my work with my patients is EDUCATION. Our approach is simple: To make simple adjustments to bring about a greater state of mental and physical health:
1) Clear imbalances and discomfort in the spine and body with simple adjustments to Nervous System Interference
2) Improve brain and body function with simple adjustments to the way you move your body
3) Clear out health challenges, reduce excess weight, and improve states of dis-ease in the body with simple adjustments to the way you eat
4) Enhance emotional well-being and create the life you want with simple adjustments to the way you cope with stress and perceive your history.
Contact Temecula Chiropractor Dr. Horst today to see how he can help you!